Here at Green & Reliable Heating, we can help keep your home warm or cool by helping you install the right air conditioning unit for your home. Create the perfect temperature and ambiance for your home with our help. Want to know more? Then simply call us on 08001182467 or 07717574470.
Air conditioning is a process used to create and maintain certain temperatures in indoor spaces. It is also a process to ensure the right levels of humidity and air purity are achieved. This is applied to maintain a level that meets your requirements. Now that you know what it is, you must be wondering how it works? In this post, we'll breakdown precisely how your air conditioning system works on a daily basis.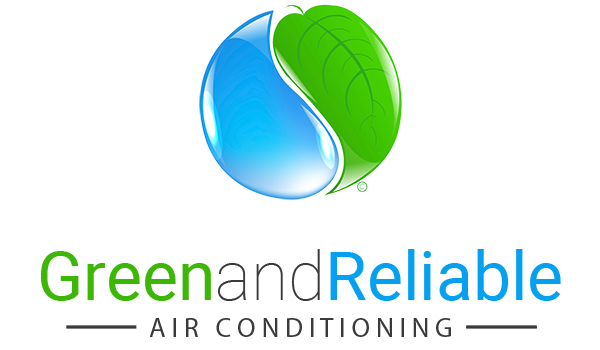 How Does an AC Unit Work?
Air conditioning units often use chemicals to convert gas to liquid. The chemicals allow the heat from the air inside of your home to be transferred to the outside. Every AC unit has 3 major parts. The parts include the compressor, the condenser and the evaporator. The compressor and the condenser can usually be found on the outside part the AC unit and the evaporator can be located inside your property. The cooling fluid makes way to the compressor, as a low pressure gas. When it reaches, the compressor squeezes the gas/fluid and forces the molecules to come together, increasing the temperature.
When the fluid exits the compressor it helps to dissipate the heat quickly and efficiently. It is also a lot cooler and has transformed from a gas. It then start to head towards the evaporator, causing a drop in pressure and the fluid being to evaporate to gas. When it gets to this stage, heat gets extracted from the surrounding air. This process it repeated continuously until the air in your property reached the desired temperature. Once it hits that temperature, it will trigger your thermostat, causing it to shut the air conditioner off.

The benefits of air conditioning
There are plenty of benefits that come along with getting a new AC unit installed. Here at Green & Reliable Heating, we have listed a few of these benefits. These include:
Better air quality

Get better sleep

Better security because you do not need to leave windows open overnight

Prevents dehydration and heat strokes

Reduces asthma and allergies
These are just a few of the benefits we have listed, if you would like to know more, get in touch by viewing our contact details down below.
Bosch Climate 5000 RAC standard Split range
This air conditioning unit, by Bosch, is great for all domestic and small commercial properties. It comes with 5 options to choose from, including auto, cold, heat, ventilation and dehumidifier mode. So when you ask us to install this product for you, you can be ensured that your needs are met.
Benefits of Bosch Climate 5000 RAC Standard Split Range
The benefits include:
Comes with a purifying filter

Simple to install and maintain

Compact and quiet

Remote control included
Why choose us for air conditioning?
You will be glad to know that here at Green & Reliable Heating, we are fully qualified and experienced in installing heating and cooling systems in both domestic and commercial properties. We are Gas Safe registered and OFTEC registered, meaning we have completed all the necessary training needed to ensure all work is completed to the highest standard and you can have a peace of mind knowing that you are in safe hands. So, if you're based in Harrogate or the surrounding Yorkshire towns, why not give us a call on 08001182467 or 07717574470 to find out how we can help you? Or, email us at alanmarcon@me.com to request a quote in writing. Alternatively, you can get in touch with us by using our contact form.