Solar Thermal installation in Malton, Wetherby, York and Harrogate
The Sun provides more energy in one hour than the world's population would be able to consume in a whole year. Solar thermal technology makes use of this renewable and free resource by converting energy from the sun into hot water. Green & Reliable Heating are proud to offer our solar thermal installation service. If you need any more information or have any questions get in touch at 0800 118 2467 or 07717 574 470.
Solar thermal systems are widely made use of throughout Europe, and whilst it is relatively well established in the U.K, it still remains an underexploited energy technology in this country. What's more, when compared with other renewable energy technologies, solar thermal is a relatively inexpensive way of generating hot water for your home. You could even save up to £100 annually by making the switch.

Jump to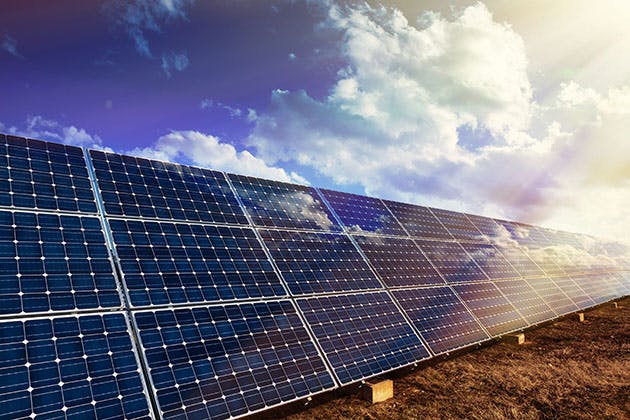 Can a solar thermal system work in 'sunny' Yorkshire?
Ok, we may not be basking in Mediterranean temperatures most of the time, but solar panels still work effectively in the UK because they simply require light to function properly – so even on cloudy days you are harnessing the latest in energy technology.
You can save more than £100 annually by using solar thermals to generate hot water for your home so why not make the switch today with Green & Reliable Heating?
Solar thermal systems are used widely by our European neighbours but in the UK it's still an underexploited energy source. The sun provides more energy in one hour than the world's population would be able to consume in a whole year so why not make use of this renewable, free resource that is an inexpensive way of ensuring you have hot water on tap?

More often than not people think that the climate of the U.K means that it is unsuitable for the use of solar thermal systems. However, solar collectors do not require bright sunlight to function; they simply require light. So they can still heat water even on days that are cloudy as there is still solar radiation present.
How do solar thermal systems work?
So it's a cheap, renewable, clean way of heating your home but how does it work? Well, we're not going to bore you with the details but basically solar thermal heating uses the sun's energy and converts it into heat which is then transferred into your home in the form of hot water and space heating.
Benefits of using solar thermal heating
Some of the advantages that come along with thermal solar heating systems overlap with solar energy. Here at Green and Reliable, we have listed a few advantages for you!
Reduces fossil fuel dependency
Solar thermal can minimise our reliance on fossil fuels. This factor is critical in extending the life of nonrenewable energy sources for future generations.
Renewable
Solar thermal energy is both renewable and sustainable, which means there will never be a shortage. Solar thermal offers a significant advantage, over gas, coal and oil, allowing us to use it to heat water indefinitely.
Cheaper to run
Solar hot water systems might be costly to build, but they are inexpensive to operate. They require more maintenance than solar PV, although they remain a low-maintenance choice.

Takes up less space
Solar hot water systems for domestic use take up a very little area and are frequently installed on rooftops. This eliminates the need for additional solar thermal collectors throughout your home (such as your garden.

What you need to consider before contacting an installer
There are few things that you need to carry out before hiring a solar thermal installer. The first thing is that you need to make sure you have enough roof space which faces the south. The reason for this is because the further away it is facing from the south, the less effective your solar thermal system will be.
The second thing you need to look out for is that there are no obstructions, are there any trees or tall buildings nearby? These sorts of obstructions can block the sun, causing a negative effect.
And finally, you need to check if you have planning permissions to install a solar thermal system. If you own the property, then you do not need planning permission.
Why choose Green & Reliable Heating?

Our Engineers are all Gas Safe registered and proud to offer solar thermal installation turning the local areas towards green energy and sustainability one installation at a time. Simply ask us to show you our Gas Safe ID and we will be happy to show it upon request.
We are an experienced, highly qualified, and friendly team who are happy to give our expert advice or help you with anything related to making your energy use more sustainable.
Here at Green & Reliable Heating, we offer FREE quotes on our solar thermal installation services, to get yours, please get in touch with one of our team today!
Contact us today to install your solar thermal system
If you're looking to upgrade your system, lower bills, and increase your sustainability look no further! For any more information on our solar thermal installation service in Malton, Wetherby, York & Harrogate, get in touch on 0800 118 2467 or 07717 574 470 or you can use our contact form.
Finally, if you'd like to look at some of the work we've done for our customers, visit our gallery page. If you'd like to read the reviews that our customers have left, take a look at our reviews page.

We hope you choose Green & Reliable Heating for any services that you may require.