Oil Boiler Installation in Leeds & Yorkshire
Offering our oil boiler installation services across Wetherby, York, Harrogate and the surrounding areas


Jump to:
If you're looking for an OFTEC Registered engineer across Yorkshire and Leeds, including the local areas mentioned above, then you're in the right place! Here at Green and Reliable, we can offer free quotes for oil boiler installation for your property across the local areas. Want to contact us about our services? Then simply give us a call on 08001182467 or 07717574470, and we'd be more than happy to help!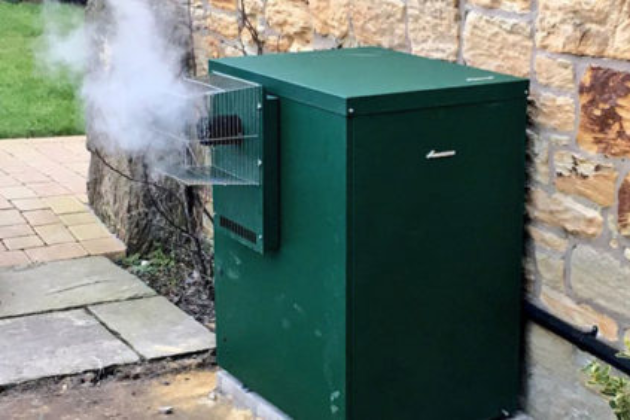 Oil Boiler Installations
Whilst oil boilers are less common than the likes of a gas boiler, they can be a great alternative for properties that are disconnected from the mains gas network. They work in a very similar way to gas boilers however rely on oil for fuel. If this is the case for your home, then we're here to help. We can assist with installing a brand new oil boiler for your property across Yorkshire and Leeds; including areas such as Wetherby, York, Harrogate.
If you are not sure which type of oil boiler to install, our heating engineers are on hand to assist you throughout the entire project from start to finish. We will be happy to offer you our expert advice and make sure your new oil boiler meets your needs.
We are highly qualified and highly experienced, with over 20 Years of experience in the plumbing and industry, so you can be assured that you are in safe hands with us here at Green and Reliable. We have installed plenty of oil boilers, you can head over to our gallery page and browse through our previous installation projects.
(MORE: Do I need to repair or replace my boiler?)
How do oil boilers work?
Similar to other types of boilers, oil boilers work in a very similar manner. The oil is set alight and a heat exchanger warns up the water from your mains pipe or a storage tank. This then leads your boiler to pump the hot water throughout your central heating system, providing you with heating and hot water.
All oil boilers require an external storage tank to help store the fuel safely. You will also need to ensure you have set up a regular fuel delivery so you are not left without any heating or hot water. There are 3 types of oil boilers you can choose from; combi, conventional and system boilers, if you are unsure of which type of boiler you need for your home, our heating engineers will be happy to offer you their expert advice.
You can find out which boiler is right for you by sending us a message using our contact form and we will be happy to go through the best option for you and offer a free quote.
(More: Boiler installation FAQs)
Benefits of installing an oil boiler
There are plenty of advantages that come along with oil boilers! Here at Green & Reliable Heating, we have put together a list of these advantages. These include...
- They are energy efficient because they heat water on demand, helping to reduce how much energy is being given out and saving on the amount of fuel that is required.
- When compared to electric boilers, oil boilers cost a lot lower to run. Also, because it uses a more efficient fuel, it gives an excellent return on every unit of energy.
- It is the perfect alternative for those who do not have access to the main gas supply.
- They are carefully designed and built to last a very long time!
- They are fully compatible with solar technology, helping you further reduce your carbon footprint as well as reduce heating costs. Learn more about how we can help install solar panels in your home by visiting our page here.
If you would like to know more about the advantages that come along with oil-fired boilers, speak to our friendly and reliable team today by viewing our contact details down below.
(More: Types of Oil Boilers)
Why Choose Us?
On top of offering free quotations for your oil boiler installation needs, we are available across York, Wetherby, Harrogate and the surrounding areas meaning we're never too far to take on your boiler installation needs.
We are OFTEC registered (Registration No. #C13573) and Gas Safe registered to carry out any oil and gas work needs you may have. Our work is regularly assessed to ensure that we are delivering professional services which are completed to the highest standards, so you can have peace of mind knowing that you are in safe hands with us.
Our customers highly appreciate our professional oil boiler installation services, do not just take our word for it, you can head over to our reviews page and read through some of the reviews they have left behind.
(More: Why choose us for an oil boiler installation)

Oil Boiler Installation in Yorkshire & Leeds
So, if an oil boiler sounds like the right choice for your property across York, Wetherby, Harrogate and the surrounding areas then simply get in touch with us here at Green & Reliable Heating! You can contact us by either giving us a call on, 08001182467 or 07717574470; or by sending us a message via the contact form on our website.
You can also send us an email via our email address at, alanmarcon@me.com and we will get back to you as soon as we can.
We hope you choose Green and Reliable for any oil boiler installation services that you may require.