Oil central heating service based in Yorkshire
Offering nationwide coverage
Green & Reliable Heating are experienced in the supply and installation of oil fired central heating systems and oil storage tanks. All our engineers are full OFTEC accredited installers for both domestic and commercial installations. We pay attention to detail ensuring that any work we carry out is done to the highest possible standards.
An estimated 4 million homes in the UK are not connected to the gas mains supply especially in rural areas. A popular replacement for gas heating in this situation is oil fired central heating systems due to its stand alone design. Rather than depending on a fuel supply being piped from the mains such as gas, the oil based systems are fed from a tank usually kept outside the property or underground. These tanks are generally refilled by road using tankers.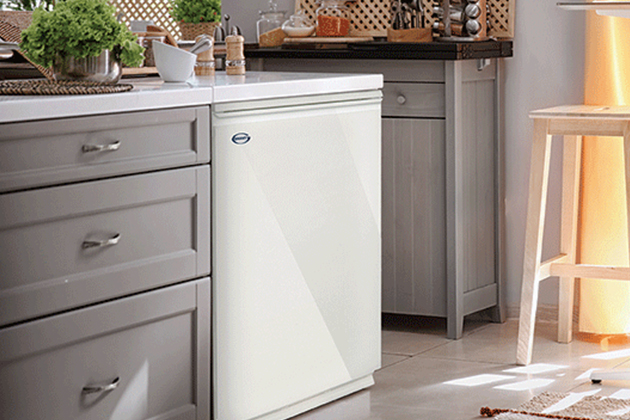 Reason to choose Green & Reliable Heating
Protecting the environment and installing efficient oil heating is at the heart of what Green & Reliable's owner Alan Marcon believes he needs to provide for his clients.
Energy-efficient and cheaper than gas boilers to run, Green & Reliable engineers can plan, supply and install your oil-fired central heating at competitive rates.
We supply oil tanks in a range of sizes and shapes, made from plastic or steel, as well as accessories so there's no need for you to shop around. We also provide a 24-hour emergency call-out and our customers benefit from our unique 10-year warranty on the work that we do.
Of course, no one wants an oil tank that's going to be an eyesore, which is why Alan works with customers in the planning stage so it's as unobtrusive as possible and fits easily into its surroundings.
It can even be painted your favourite colour. Alternatively, like one delighted client, you could make a feature of it – turning it into your very own Thomas The Tank Engine.
Once we've installed your new system, we don't just abandon you. We offer annual servicing and if you want to spread the cost, we have a monthly plan to suit your needs. Although we don't directly sell heating oil, to save you time and effort, we have a recommended list of preferred suppliers for Yorkshire.
Get In Touch
Green & Reliable engineers can provide all your oil central heating needs so give us a call for a free no obligation quote on 0800 118 2467 or 07717 574 470, use the contact form or email alanmarcon@me.com