Oil Boiler Servicing in Leeds and Yorkshire
We offer professional oil boiler servicing across Yorkshire and Leeds; including areas such as Wetherby, York and Harrogate.
Here at Green And Reliable, we don't just offer oil boiler installation services, we can also help with oil boiler servicing across Wetherby, York, Harrogate, Doncaster and the surrounding areas.
To book your next boiler service check with us, simply give us a call on, 08001182467 or 07717574470.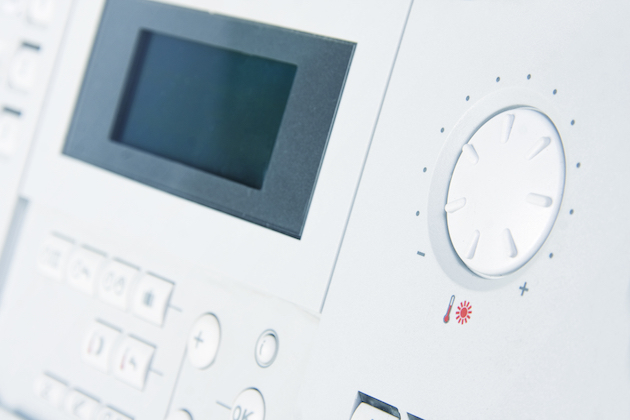 Oil Boiler Servicing in Leeds & Yorkshire
Having your oil boiler serviced means that you can keep on top of your boiler and ensure that it is operating efficiently and remains in working order. You should know that here at Green and Reliable, we are OFTEC Registered (Registration No. #C13573), meaning we are fully trained and qualified to carry out oil boiler services for you. On top of this, we offer free quotations and are proud to have over 20 Years of experience in the industry.
When do you need to get your boiler serviced?
It is recommended that your boiler is serviced on an annual basis and if you a landlord, you will need to make sure that the boiler in your property is serviced before a new tenant moves in. Once we have carried out all the necessary tests, we will also issue a gas certificate.
So if your boiler is ready for us to service, why not get in touch with us? You can contact us via the contact details below. Before you do, however, why not take a look at the work that we have done for customers over on our gallery page. Also, if you'd like to read what our customers have said, take a look at our reviews page.
Advantages of an oil boiler service
If you own an oil boiler, it's important to make sure that you keep up with your annual service to make sure that your boiler is functioning efficiently and safely. An oil boiler service from an OFTEC engineer is important for a number of reasons:
Keeping within the manufacturers' recommendations for maintenance
If your oil boiler is under warranty, it is highly likely that you require an up to date service record showing that you have got your boiler serviced at regular intervals.
Make your boiler run more efficiently
Keeping up with your oil boiler services means that you will be making your new boiler run more efficiently and in turn help you save money on fuel costs.
Prevent expensive repair costs
Oil boiler repairs require specialist knowledge and can sometimes be an expensive cost. Regular oil boiler servicing helps reduce the chances of oil boiler breakdowns and faults.
Ensure that your oil boiler is running safely
The possibility of carbon monoxide leaks are decreased when opting for a boiler service by an OFTEC registered engineer.
Whats is included in an oil boiler service?
Green and Reliable provide thorough oil boiler servicing designed to refresh your oil boiler system and ensure that important parts are functioning correctly. During an oil boiler service we will:
Ensure that all parts of your oil boiler system are functioning correctly
This is the part of the service that can help prevent future breakdowns and avoid emergency repair costs. We test to make sure that the most crucial parts of your boiler system are all functioning correctly.
Making sure that your oil boiler is operating safely
This part of the process makes sure that your oil boiler system is operating in a way that is safe. One of the main concerns with an oil boiler is carbon monoxide leaks.
Testing the efficiency of your oil boiler system and identifying issues causing inefficiency
Ensuring that your oil boiler is running efficiently is another crucial part of the process. By testing out the efficiency of your boiler, we can identify any concerns that may arise with the efficiency of your oil boiler.
Need our Services in Leeds & Yorkshire?
So if you're looking for an OFTEC Registered engineer to carry out oil boiler servicing on your oil boiler across Wetherby, York, Harrogate or the surrounding areas, contact our team by using our phone number on, 08001182467 or 07717574470 or by sending us an email via our email address at, alanmarcon@me.com.
Alternatively, you can use the contact form to send us a message.
We look forward to hearing from you and hope you choose Green and Reliable for your oil boiler servicing needs